Your Virtual CFO Service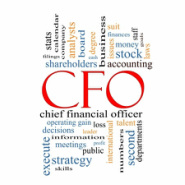 Phoenix Accounting can work with you to provide the solution that best suits your business. Producing timely and accurate financial reports and analysis thereof. Again depending on your needs this can be provided either weekly, monthly or quarterly.
Why be distracted, when your talent lies in building your business. Let Phoenix Accounting take the stress out of financial reporting and the supervision of your finance department.
All large businesses have a CFO, but this level expertise is usually beyond the reach of smaller businesses, until now that is.
Virtual CFO Services Offered
Management/Executive Reporting (weekly,monthly,annually)

Income Statement
Balance Sheet
Cash flows
Budgets
Debtor analysis
Forecasts
Bespoke reporting
Ad hoc reporting
The Benefits of a Virtual CFO

Best practices will always be adopted
Simplified and more efficient financial processes
The provision of reliable and meaningful analysis of results
The ability to make a more informed decision relating to financial matters
Your 2IC when it comes to building lasting relationships with internal and/or external auditors
Your existing finance team can be mentored and coached, in turn benefiting the business as whole
The stress of managing an accounting department is delegated to someone highly skilled in that area
---