Why Phoenix Accounting for your bookkeeping and accounting need's?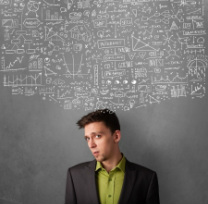 Today's entrepreneurs and business leaders need a 360° mindset. They have information bombarding them from all sides. This can be distracting, taking them away from what they do best and why they started out in business in the first place.

At Phoenix Accounting we can help to extract what you need and potentially help you to discover information that you didn't know you needed to know.

Additionally successful businesses can find that they experience unprecedented growth. Existing resources are stretched to almost breaking point. The business as a whole is facing new and intricate financial, operational and compliance issues that simply may not be being addressed.

---
It's time to get yourself a bookkeeper if you can answers yes to any of the following.

1. You spend more of your time on producing invoices, than you do chasing up your debtors to improve your cash flow.

2. Accounting issues are becoming more complex and you need a little help.

3. Maybe the bookwork you were going to do has piled up and you are really behind.

4. Your BAS returns are almost always lodged past the due date.
Phoenix Accounting can help boost accounting and bookkeeping resources

You may not have an experienced bookkeeper, let Phoenix Accounting carry out your bookwork and get anytime, anywhere access to your accounts, financial reports and more on most mobile devices.

You may have an experienced bookkeeper but lack the resources for a full-time Finance Manager/Controller, a CFO. Let Phoenix Accounting be your Virtual Financial CFO and take the stress out of wading through financial data.
You may not have the necessary resources to ensure that your internal controls are working or being implemented. Let Phoenix Accounting become your Virtual Internal Audit Manager.
Ultimately let Phoenix Accounting take the stress out of creating, reporting and analysing financial data in order that you can get back to what you do best......and drive your business onto even greater success.
Sign up for QuickBooks Online Plus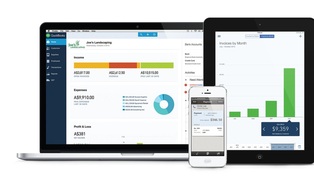 Sign up for QuickBooks Online Plus to give you and your business payroll, inventory, invoicing, expenses and more .
Phoenix Accounting need not provide bookkeeping services for you to enjoy this fantastic offer.
Visit the Quickbooks Online site to see how much you can save and the all the benefits
QuickBooks Online Plus
can give you and your business.
QuickBooks Online - Link
---
QuickBooks Online

QuickBooks is still QuickBooks, just better! With anywhere, anytime access, you can take the office with you wherever you go.
Do business anywhere, anytime - See the health of your business whilst on the go.
Simple and easy to use - Simple, elegant and designed for businesses.
Saves you time - Intuitive features will save you time allowing you to focus on running your business.
Daily bank feeds - Easily view daily bank transactions to help reduce data entry and manual errors.
Free Payroll - Enjoy flexible and powerful payroll from any location.
Inventory - Track stock levels and simplify invoicing with inventory items.
Comprehensive automated reporting - Up-to-date reporting using the largest set of online accounting reports.
Easy to use invoicing - Create and send invoices automatically and pay your bills online.
Free online support - Access unlimited email support and a useful online help centre.
Affordable low monthly fee - A feature-rich accounting software with an affordable price tag.